The 4th annual Jeffco Cup took place this past Sunday (5/5) at Fox High School. As tradition, Fox and Seckman come together each year to compete for the Jeffco title and honor the legacy of Jacob Siebert. This year Seckman came into the game having won 2 of the 3 previous cups. However, no team had won two years in a row nor had an away team won.
The night started off with senior player recognition from each team. Fox honored 3 seniors (Alex Davies, Maddie Cooley, Alec Zoph) and Seckman honored 1 (Sarah Murray). After senior recognition, Rob Nash and Tommy Siebert presented the JTS "Fly High" scholarship in the name of Jacob Siebert to this years recipients: Maddie Cooley and Sarah Murray.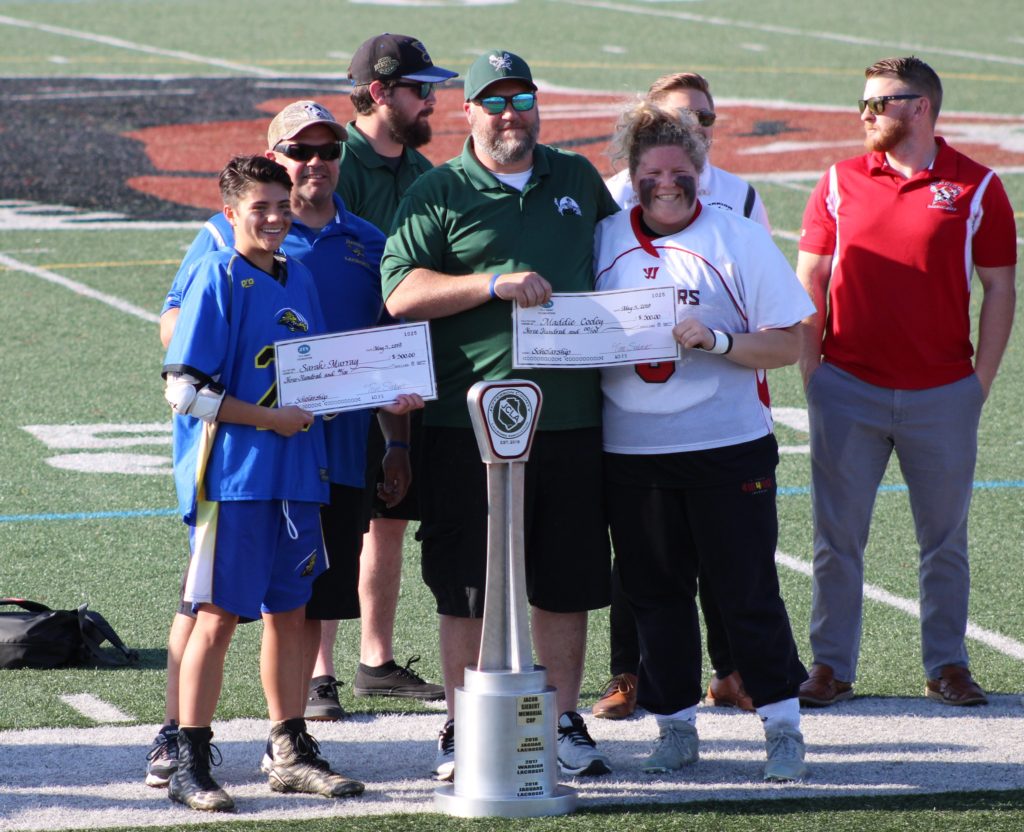 The opening face-off took place at 6:00pm and this years game did not disappoint. Seckman came out strong and fast and jumped to a 3-0 lead before Zach Stroisch put Fox on the board with 4:00 mins left to play in the first. Seckman went on a four goal run in the second to take a 7-3 lead at half time. But the third quarter was all Fox. Fueled by 3 third quarter goals from Stroisch, Fox battled back to bring the score to 9-8 and just one back going into the fourth.
Fox was first to strike in the fourth quarter and tied the game 9-9. Luke Shepard struck back and put Seckman back up top with 8:00 mins left to play. Fox responded with two quick goals to take the lead late in the fourth. Seckman would not go down with out a fight though as Attackman Tyler Cullington took a solo effort to the cage to knot the game at 11. It was junior Attackman Parker Bice who was the hero for Seckman. Bice forced a turnover as Fox attempted to clear and took a one-on-none to the goal. Fox goal keeper Maddie Cooley made the initial save but the rebound landed back in Bice's stick who finished the second effort with just under a minute to play. Goal tending was great on both sides as Seckman's freshmen goalie Sam Siebert made 22 saves including the last second effort by Fox at the buzzer.
Seckman is now 3x Jeffco Cup Champions and the first to win back to back years.
Game Leaders Fox:
Zach Stroisch (7g, 2a)
Alex Davies (1g, 5a)
Maddie Cooley (8 saves)

Game Leaders Seckman:
Luke Shepard(4g)
Parker Bice (2g, 2a)
Tyler Cullington (3g)
Sam Siebert (22 saves)