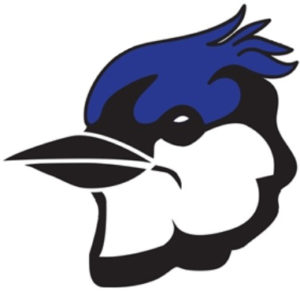 Every spring the JCLA coordinates and manages the Jefferson County Blue Jays youth teams. The teams practice on the fields behind the Seckman Middle School located in Imperial, MO. These teams participate in the SLYLA lacrosse league located out at Lou Fusz Sports Complex in Creve Cour, MO.
Our age groups include 6U, 8U, 10U, 12U, & 14U all mandated by the players birthdays through the US lacrosse youth age chart.
The spring season starts in the beginning March and finishes up at the end of May. For more information email us at [email protected]
2023 Spring Practice Schedules:
All boys practices are held at Seckman Middle School – 2840 Seckman Rd, Imperial, MO 63052
14U Boys:
Starts 3/6 on Tuesday/Wednesdays/Thursdays 5:00-6:30PM (Sunday Games)
12U:
Starts 3/6 on Mon, Wed, Fri – 5:30pm – 6:30pm – Saturday Games
10U:
Starts 3/6 on Mon and Wed – 5:30pm – 6:30pm – Saturday Games 
If you have any questions, please email [email protected]
Players must have all the required equipment to be eligible to practice.
*See required equipment list here.
2023 SLYLA Game Week Schedule:
Game dates and locations:
LFSC: Lou Fusz Soccer Complex – 2155 Creve Coeur Mill Rd, St. Louis, MO 63146
CCSP: Creve Coeur Soccer Park – 2350 Creve Coeur Mill Rd, Maryland Heights, MO 63043
Week 1 – 4/1 & 4/2 (LFSC)
NO GAMES – EASTER
Week 2 – 4/15 & 4/16 (LFSC)
Week 3 – 4/22 & 4/23 (CCSP)
Week 4 – 4/29 & 4/23 (CCSP)
Week 5 – 5/6 & 5/7 (LFSC)
Week 6 – 5/13 & 5/14 (LFSC)
Week 7 – 5/20 & 5/21 (SLYLA CHAMPIONSHIPS) (LFSC)
2023 Spring Registration Now Open!
Boys Spring 2023 U12 – U14 Registration – $250.00
Boys Spring 2023 U6 – U8 – U10 Registration – $150.00
If this is your first season or you need a new uniform, you can order one at the link below:
Blue Jays Jersey Order Form – $30.00
You can register for a US Lacrosse Membership here:
Not sure which age group you fall in? Check out this age chart provided by US Lacrosse!